Elephant Dung Paper Journals

There's a lot of crap out there being sold and they pretend it's not crap. This environmentally friendly range of stationery was crap. It is stylish, affordable recycled paper products that are unlike any other, they have been recycled through an elephant! Yup, our eco-friendly notebooks and journals are made entirely from an environmentally responsible source, elephant poo.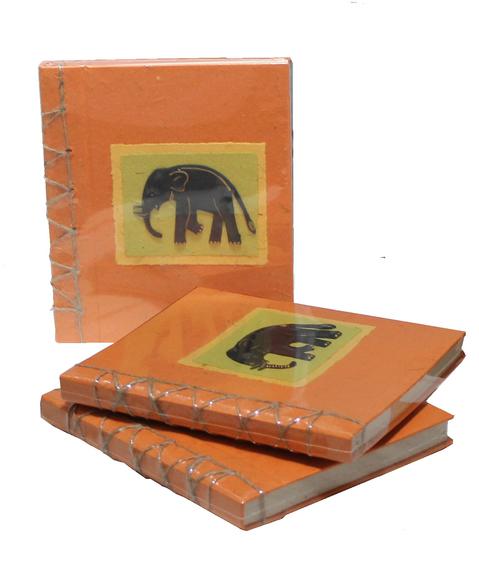 How is The Paper Made

First the dung is sun dried and then sterilized by boiling it at 120 degrees in a sealed high-pressure boiler.
The pulp is then mixed to break up the fibers. Recycled office waste is then added for consistency, before being spread on to submerged screens to create sheets of paper. No bleaches or acids are used in the production of the paper with salt dyes used to create the beautiful colours.

Where Is It Made

Made in Sri Lanka where there is need for employment in rural areas and for the conservation of the endangered Sri Lankan elephant the production of the paper directly contributes to the villager's income and a percentage of the profits go to the Millennium Elephant Foundation which provides a home for ex-working and orphaned elephants, holiday care for working elephants as well as a mobile veterinary service.