The collection of mama and baby animals is from the talented makers of GoGo Olive in Zimbabwe. Just as mothers traditionally carry their babies tied on their back so do these sweet handmade African animal mamas.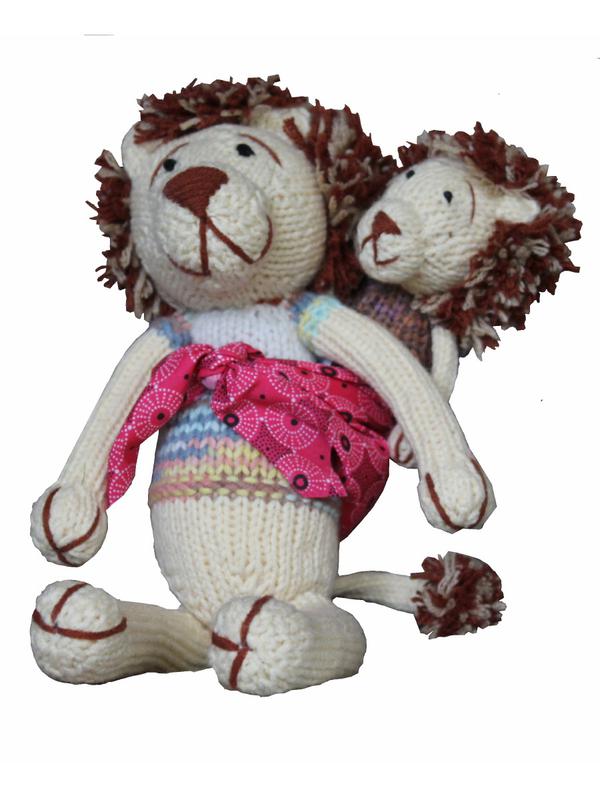 These gorgeous mother and baby soft toys are knitted by the artisans of Gogo Olive in Zimbabwe. Shumba means lion in Shona and each mother and baby Shumba have been given a name which is attached with a swing tag along with the story behind these beautiful hand knitted toys.
Each Daddy twza, twaza means giraffe in Shona, has a different coloured jumper making each and every one of these superbly made toy giraffes unique.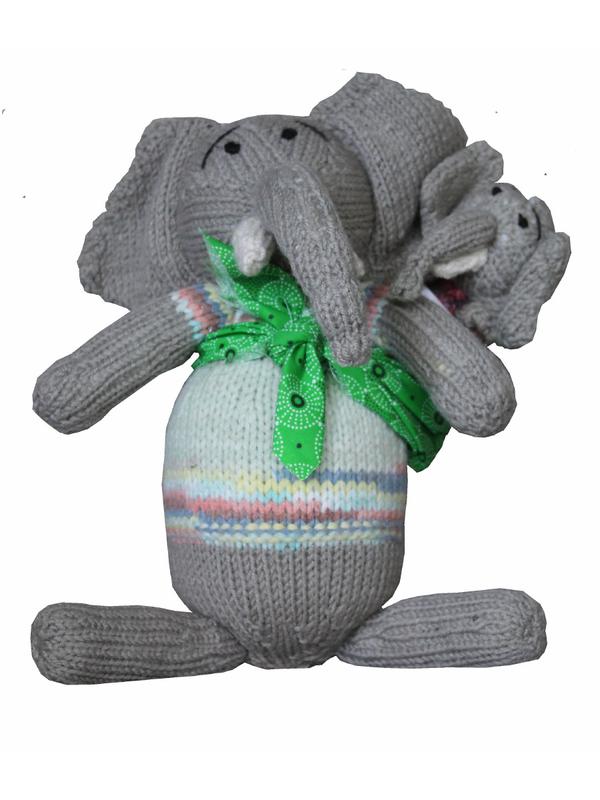 Nzou means elephant in Shona and these mother elephants and babies will soon become a childs best Shamwari (friend).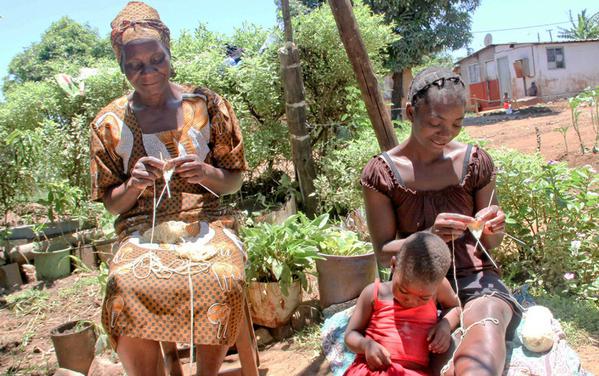 Gogo Olive is an organization that was set up as a response to the huge unemployment problem in Zimbabwe. The women who make the toys are able to earn money from the sale of them to help support their families.